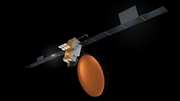 Source: Airbus Defence and Space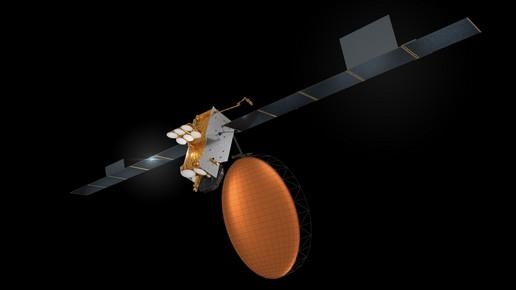 Source: Airbus Defence and Space

Close

NEWTOWN, Conn. -- Inmarsat is focused on increasing its business through the deployment of high-capacity satellites. All four of the company's fifth generation satellites ordered from Boeing, which began deliveries in 2013, are now in orbit. Inmarsat has said that demand for its mobile satellite services remain strong, leading the company to order another fifth generation satellite from Thales Alenia Space and two sixth generation satellites from Airbus.

Still, Inmarsat continues to face growing competition, In the maritime market competition comes from companies such as KVH Industries, which sell Ku-band capacity to shippers. At the same time, many maritime operators now require broadband connections to manage data-intensive applications. The increasing competition in this market is one reason why Inmarsat is investing in high-capacity satellites.

Inmarsat's new satellites will also serve other markets, such as government, and enterprise and energy customers. The aviation industry offers a growth opportunity for satellite operators like Inmarsat. Many airlines and business aviation operators are seeking broadband Internet connections for their passengers. To meet this need and to match offerings from competitors like O3b, SES, and ViaSat, Inmarsat has initiated a hybrid network that uses both terrestrial and satellite links to provide broadband Internet to airlines. The service will utilize the new EuropaSat/HellasSat-3 satellite, which it jointly purchased with Arabsat's HellasSat. In April 2016, Inmarsat agreed to purchase capacity on Telenor's Thor 7 to supplement its capacity in this market.

Inmarsat will also increase its presence in the aviation safety market through its partnership with ESA in the Iris Service Evolution program. This venture will see the development of a roadmap that covers the technical, commercial, and operational requirements of the satellite communications part of the Single European Sky Air Traffic Management (ATM) Research program.

With the four original I-5 satellites in orbit, Inmarsat is now focusing on expanding its fleet of broadband satellites. A fifth Global Express satellite will launch in 2019, followed quickly by two sixth generation satellites. With demand for Inmarsat's services remaining strong, Forecast International expects additional satellites to be delivered through the 2020s and into the 2030s, as Inmarsat renews its fleet and expands in-orbit capacity.