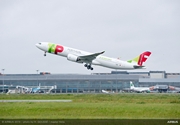 Source: Airbus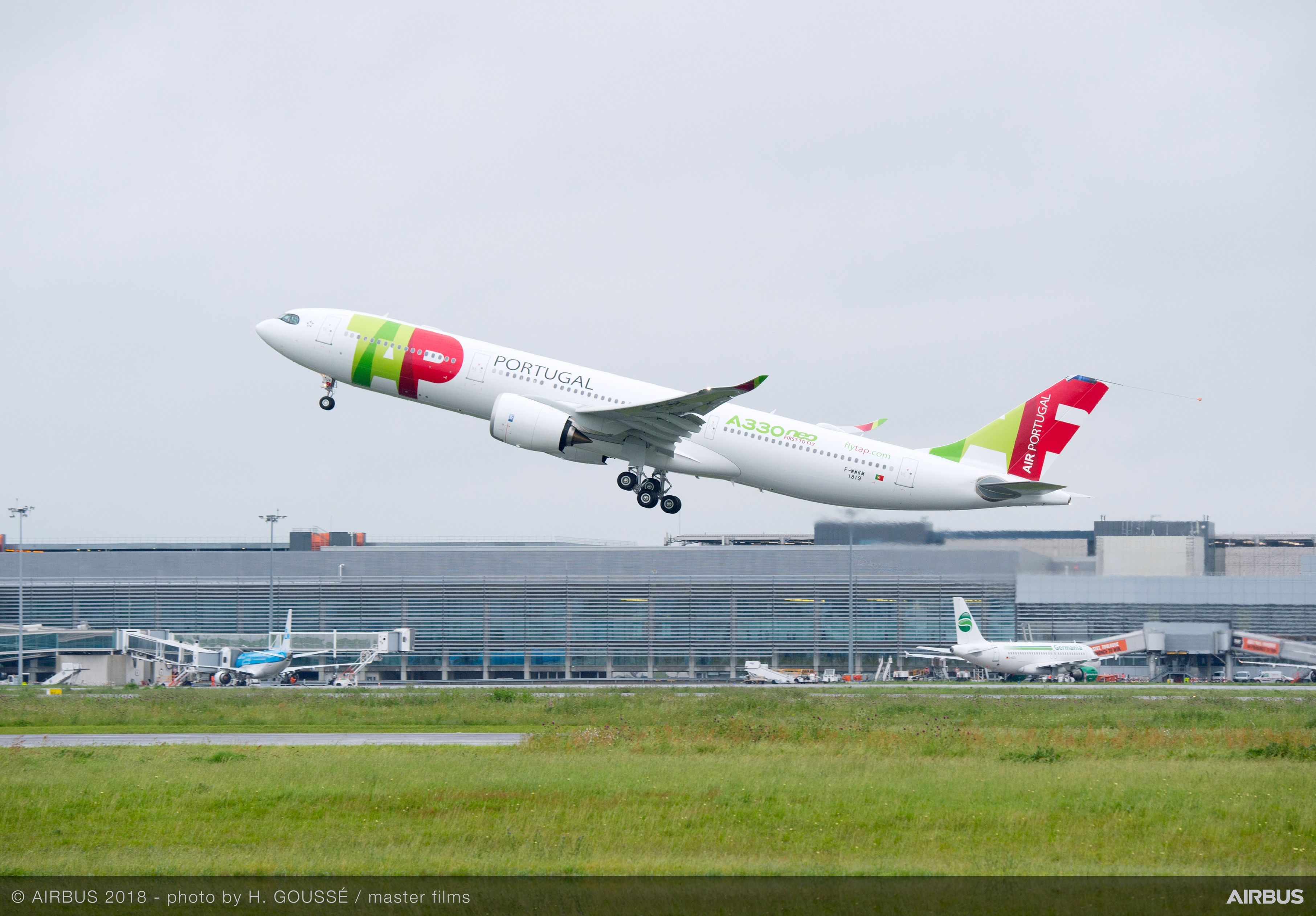 Source: Airbus

Close

TOULOUSE -- The first A330neo for launch operator TAP Air Portugal -- MSN1819 -- completed its 4:32 hours maiden flight.

The aircraft now joins the fleet of two A330-900 test aircraft already performing flight tests since October 19, 2017.

MSN1819 is the first aircraft fitted with the Airspace cabin by Airbus. It is equipped with light Flight Test Instrumentation during its test phase to check cabin systems such as air conditioning, crew rest etc.

Offering the lowest operating costs in its category, and thanks to continuous investments in latest innovations, the new generation A330neo is the most profitable and best performing aircraft in its size category. The A330neo first delivery is planned in summer 2018.

Incorporating the latest-generation Rolls-Royce Trent 7000 engines, along with aerodynamic improvements - including new composite Sharklet wingtip devices - as well as increased lift and reduced drag, the A330neo is a more efficient aircraft that will generate savings through reduced fuel burn.

The A330neos will usher the brand-new Airspace by Airbus cabin concept, a consumer-centric cabin developed with passengers at heart and airlines in mind around the four pillars: Comfort, Ambience, Service and Design. These cabin options will ensure that the A330neos will set the benchmark in passenger experience and airline value, alongside its widebody partner, the A350 XWB.