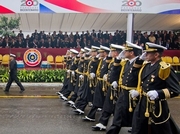 Source: Paraguayan Navy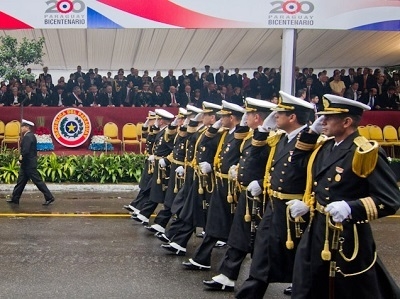 Source: Paraguayan Navy

Close

NEWTOWN, Conn. -- For many years, military spending was not a priority for the civilian governments that succeeded the Strossner dictatorship. In addition, Paraguay faces few military threats and does not have as many problems with transnational criminal groups that other nations in the region experience.

However, Paraguay has emerged as a corridor for shipping drugs. The government has also dealt with internal guerrilla groups. As recently as 2010, martial law was declared in five states across the nation as the military was deployed to counter various insurgent groups.

As a result, military spending has increased at a strong rate. Between 2013 and 2017, military spending increased at an annualized rate of 6.6 percent. In terms of U.S. dollars spending actually stayed level, declining 0.3 percent on an annualized basis. The difference between the two currencies is largely due to increases in the value of the U.S. dollar over the past few years.

Going forward, defense spending is expected to continue to rise. In 2018, the government has proposed to spend PYG1.7 trillion ($310.7 million) on defense. Forecast International expects growth to continue through 2023, rising at an annualized rate of 8.5 percent. Money will be used to increase salaries, fight drug traffickers and guerrillas, and keep up with economic growth.

Salary increases are particularly important. Salary levels, particularly for rank-and-file soldiers remains relatively low. Furthermore, there is high inequality between pay for soldiers and pay for officers. That has encouraged soldiers to participate in Paraguay's thriving informal economy. In order to improve the situation, higher pay may be necessary.